Supplies : Paint Paper Scissors Glue Color Tape Scrap Materials Oils Paints Watercolors, Ssketchbooks Bbrushes Tools Portfolios Cutter Beach Glass
Jewelry Supplies Catalogs Kids Art Supplies Memory/Scrapbooking Bridal Seasonal Christmas Wicker - Paper Mache Brands Pine and Cedar Wood and Floral Programs
Home Decor
Ben Franklin Crafts & Framing
http://benfranklin-crafts.com
Ben Franklin crafts and frames is located in Grass Valley, California and is Nevada Counties premier craft and frame store. Visit Ben Franklin crafts and frames today in historic Grass Valley, Ca.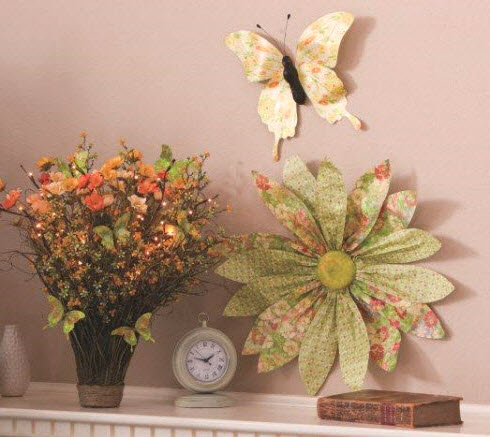 Crafts and Stuff
http://www.crafts-n-stuff.com
Crafts and Stuff stores for Custom Framing, Floral, Art Supplies, Home Decor, Seasonal Decor, Crafts, Classes, Demonstrations, Projects, and Kids Crafts serving Florida, Boynton Beach, Cocoa...
Crafts-A-Plenty


http://www.crafts-a-plenty.com
19936 Fisher Avenue, Poolesville, Maryland 20837 (301) 972-7660 phone and fax; revaohoewing@aol.com Your full-service craft store in historic Poolesville, Maryland. Crafts-A-Plenty offers a wide...
Rosemary's Arts and Crafts
http://www.maine-crafts.com
Rosemary's Gift Shop offers Maine Made Gifts, and Maine Made Crafts.
Minnesota Crafts Council
Supporting contemporary and traditional fine craft since 1972 Minnesota Crafts Council MCC Home About MCC Shows Events Membership Gallery Art Links Calendar Minnesota Crafts Council Hennepin...
DONNER'S COUNTRY CRAFTS Custom Embroidery Service 505 E. Main St.; P. O. Box 158; Hamersville, OH 45130 Phone: (937) 379-2517 . . . e-mail: Donner.crafts@worldnet.att.net Click the picture you are...
Rustixs.com: Recycling at its best - Unique rustic furniture and crafts.
http://www.rustixs.com
info@rustixs.com Unique Rustic Wood Furniture and Crafts. Handcrafted - each piece is one-of-a-kind in character and materials. Made form salvaged wood where possible from discarded furniture...
Longacre Orchids and Crafts
LONGACRE BEADS, ARTS & CRAFTS ABOUT US Welcome to LONGACRE BEADS, ARTS & CRAFTS. Our shop is located in a small town in Northern California. We are located about 100 miles North of San Francisco...
Crossroads Crafts
http://crossroadscrafts.homestead.com
Solid wood handcrafted and painted crafts. Choode from our catalog or contact us for your special gift. Furniture and accessories. Located in Swainsboro, Georgia.
Mitzi's Golden Crafts
http://mitzis-goldencrafts.com
Mitzis Golden Crafts and online shopping. Craft store online from MItzis Golden fine woodworking gifts with a free craft giveaway.
Craft Mall and Gift Emporium in Statesville, North Carolina, in Iredell County. Selling crafts to local and national customers, featuring arts and crafts from over 250 local and regional...
Darice Crafts


Dan Vito and Donna Hetrick
http://www.fireborn.com
Fireborn Studios produces functional and decoratve porcelain pottery. Fireborn Gallery features pottery, dinnerware sushi ware teapots, vases, bowls and other hand made American art and crafts.
Blossom Hill Crafts
http://blossomhillcrafts.com
Blossom Hill Crafts Pottery 15900 Blossom Hill Road - Los Gatos, CA 95032 • Home • E-mail • Classes • Instruction • Links • Map • Sales • Studio
Silverfernz - New Zealand Arts, Crafts and gifts
http://www.silverfernz.com
Quality New Zealand handmade arts, crafts and jewellery including paua, bone and greenstone carvings, natural sheepskin, lord of the rings jewellery and much more.
Where The Shows Are
http://www.artandcrafts.com
Art & Craft shows in Florida, Georgia, North Carolina, Virginia, Maryland, New York & New Jersey - Almost 7000 Listings! Information on fairs, festivals, juried shows, country crafts, articles...
Ozark Mountain Crafts
http://www.ozarkmountaincrafts.com
A Ozark Crafts Site, located in the mountains near the Buffalo National River.
Bluebird Crafts & Bridal
Country Crafts, Custom Embroidery, and Wedding Accessories
Country Shop Online
http://www.countryshoponline.com
country crafts, handmade country crafts, handmade crafts, personalized calendars, custom calendars, art calligraphy, calligraphy, wood boards, country gift shops, country wood crafts, framed art...
Alabama Rural Heritage Foundation 330 4th Avenue P.O. Box 65 Thomaston, AL 36783 334-627-3388 T he Alabama Rural Heritage Foundation Center is located in Thomaston, Alabama, at the former Marengo...
Ozark Crafters
http://www.ozarkcrafters.com
Crafts: Specializing in unique gift, unique gift idea, unique valentine gift, garden pottery, buy handmade craft, hand made craft, hand made gift, womens unique gift, unique gift item, and...
Ceramics and Crafts Supply Co., Inc.
http://ceramicssf.com
CERAMICS CRAFTS SUPPLY CO. , INC. OF SAN FRANCISCO General Products Bisque Ware Casting Equipment Doll Accessories Glazes Kilns Kiln Furniture Porcelain for Dolls Pottery Equipment Super Deals...
Craft-E-Family
http://www.craftefamily.com
Home About Crafts Shows Help Wagon Fall is here! Hope to see you at the craft shows. Gift Message Cards are now available for you to include with your orders. more info Follow this link to see all...
Specially Ours Craft Shoppe
http://specially_ours__2.tripod.com
NW. Indiana craft shoppe specializing in handmade crafts.
At Misty Mountain Fiber Workshop, explore the textile crafts. We offer classes in spinning, weaving, knitting and crochet. Our shop also sells spinning, knitting, weaving and crochet equipment and...
Swift River Crafts Heirlooms of Tomorrow-Today Page 2 Page 3 About Swift River Crafts Swift River Crafts opened in 1976. It is housed in a Greek Revival Building in the local historic district, on...
Adirondack Craft Center
Adirondack shop offering uniquely handcrafted art, gifts and crafts from over 300 local and national artisans.
Maggie Mountaineer Crafts
http://www.maggiemountaineercrafts.com
Welcome to Maggie Mountaineer Crafts online! While in the area, be sure to visit us for many unique items, including. Jams and jellies Dolls Honey and molasses Moccasins Fenton Art Glass A Large...
Snyder's Crafts
http://www.snydersfurniture.com
Snyder's Furniture & Crafts - quality furniture and hand-crafted gifts from one of the largest locations in Lancaster County and the PA Dutch Country...
Dalzell Crafts and Ceramics Providers of food safe ceramic bisque and soft fired ceramic bisque Click here for Dalzell Ceramics BBS Ceramic bisque greenware colors accessories tools classes and...
AUNT DAISY'S CRAFTS, COLLECTIBLES AND ANTIQUES offer's a variety of the most prized pieces as well as many hand made crafts.
Vermont Crafts Council
http://www.vermontcrafts.com
Terri Gregory Carol Crawford John Brickels Vermont is home to some of the finest crafts people in the country. It has more artisans and artists per capita than any other state.
Many Hands is an artist and crafter's gallery located in San Diego California. You will find everything from Homemade Crafts, Jewelry, Wood Working items and much much more to satisfy the craft...
Woodstock Gallery, Inc.
Chicago area crafts gallery and gift shop offering contemporary crafts including glass, ceramics, paintings, jewelry, fiber works, pottery, metal designs, bridal registries etc.
Boyer's Indian Arts & Crafts
http://www.boyersindianart.com
indian jewelry Boyer's Indian Arts & Crafts located in Jackson, Wyoming provides indian jewelry to the Jackson, Wyoming area. indian jewlery jackson wyoming...
Carolina Crafts Gallery & Gifts
Located in Lenoir, NC, Carolina Crafts promotes local artists on consignment.
Camp Climax Pottery and Sculpture
http://campclimaxpottery.com
Danville Fall Arts Festival Danville, CA October 21-22, 2006 Contemporary Crafts Market Santa Monica Civic Auditorium Santa Monica, CA Nov. 3, 4 5, 2006 Home Event Calendar Camp Blogeroonies CCP.
Ephraim Faience Pottery
http://www.ephraimpottery.com
Ephraim Faience Pottery It's more than pottery. It's a lifestyle. Ephraim Faience Pottery creates art pottery vases and tile in the Arts and Crafts style. Our original designs and glazes, which...
Kids 'N' Clay Pottery Studio
http://kidsnclay.com
Kids 'N' Clay provides an ideal environment for children to explore their creativity while learning the craft of ceramics.
Brookfield Craft Center
http://www.craftweb.com/org/brookfld/wrkshops.htm
Brookfield Workshops Winter 1999 Classes and Workshops Weekly Classes Starting January 18 Jewelry Making PM with Anne Marie Ciuffini Intro. to Jewelry AM with Lessley Burke Jewelry/Enameling AM
San Francisco Quilters' Guild
http://www.sfqg.org
We are a non-profit organization dedicated to the art and craft of quiltmaking.
Seven Sisters Fine Arts and Crafts Gallery
http://www.sevensistersgallery.com
Art Gallery features American arts and crafts including pottery, jewelry, sculpture, paintings, glassware and metal works.
Mountain Laurel Gallery
http://www.mtn-laurel.com
Mountain Laurel gallery showcases a wonderfully eclectic collection of fine contemporary arts and crafts. Located in the heart of Berkeley Springs, West Virginia - the country's first mineral.
Alaskan Native Arts and Crafts
http://members.aol.com/glincoln45/Kipusvik.htm
ALL of our products are hand made by the artists of Toksook Bay. We have lots of photos that load fast. You must see these beautiful crafts for your self.
Northwest Quilters
http://www.northwestquilters.org
Northwest Quilters; Quilting Guild located in Portland, Oregon. Information about the guild, it's charitable activities, and the annual Quilt Show. Hundreds of links to quilting, sewing, and craft...
American Flag Quilts
offers complete Quilting and Crafts services. Premium quality at reasonable prices.
Charleston Crafts
http://www.charlestoncrafts.org
Pacific Coast Floral and Craft
http://www.schooltimecreateaproject.com
Foothills Craft Guild
http://www.foothillscraftguild.org
The Foothills Craft Guild is the oldest artisan's guild in Tennessee, chartered in 1968. The Guild is dedicated to promoting and preserving the finest handmade crafts in the state.
Hickory Hollow
http://www.hickoryhollowcountry.com
Primitive and country crafts that include home accessories, country clothing, cloth dolls, wooden accents and seasonal decorations.
Sattva Gallery
http://sattvagallery.com
contemporary crafts in ceramics, jewelry, glass, metal, paper, wood. Wooden boxes from our studio.
Saguaro Artisans - arts and crafts gallery
Our gallery features a cooperative of local artists that create varied types of southwest art and crafts with a flavor of Tucson.
Craft Connection - Craft Mall
http://webpages.charter.net/knechtrealty/CraftConnection.html
The Craft Connection is a brand new craft mall in downtown Fond du Lac. Call (920) 907-9317 or e-mail at fdlcraftconnection@yahoo.com
McGees Indian Art Gallery
http://www.hopiart.com
McGee's Indian Art Gallery is located within the Hopi Reservation, at Keams Canyon, AZ. McGee's has become the focal point for Hopi art and crafts, as well as Navajo art and crafts from the nearby...
Welcome to Hopi Market, Home of Authentic Hopi Arts and Crafts and the Hopi Artist Promoting the Hopi Artist and their famous art work. Company Profile Hopi Market is located on the Hopi Indian...
Grey Dog Trading Company
http://www.greydogtrading.com
Grey Dog Trading Company brings fine Native American arts and crafts to our customers. We specialize in the art of the Native southwestern peoples.
Village Art Club
Arkansas-arts-crafts-festival-gallery-workshops-scholarships-fun! Village Art Club, Inc. The Village Art Club, Inc. is a 501(c)(3) non-profit organization located in Bella Vista, Arkansas...
Pack 114's Library Christmas Crafts
No data
the Dunwoody Arts and Crafts Guild, Dunwoody Georgia. Since it's inception in 1972, the Guild has evolved into a select group of professional artists and craftsmen that promote between eight to...
Hog Hill Pottery offers original handmade designs of decorative and functional stoneware and tiles inspired by the distinctive motifs of the Arts and Crafts Movement. Hog Hill Pottery.
Stampington & Company
http://www.stampington.com
Looking for rubber stamps, arts and crafts, or scrapbooking ideas? Stampington & Company has a huge selection, including jewelry making supplies with secure online shopping and guaranteed fast...
Carter's Crafts
http://mrfixittlc.tripod.com
CARTERS CRAFTS About Us | Location | Our Products and Services | Upcoming Events | Contact Us This is our mascot and the baby of the family . T-Chienne. Welcome to the CARTERS CRAFTS web site.
Old Town Crafts
http://www.oldtowncrafts.com
Please Update Your Browser Mademoiselle Line! stamp(n), stamped(a), stamping(v), stamps(n) - 1a) To imprint or impress with a mark, design, or seal. 1b) An implement or a device used to impress...
Patches Creative Crafts
http://www.patchescrafts.com
Brighten up your holidays with our hand-painted Christmas Yard Ornaments and Seasonal Lawn Decorations.
Renegade Craft Fair
http://www.renegadecraft.com
Contact TLC Craft Mall for a mall specializing in booths with various crafts and gifts. Booths are also available to rent so you can sell your own crafts, gifts, and even furniture! Located in...
Arvella's Cherry Wood Crafts
Originally designed Intarsia style wood crafting of decorative wooden angels, chess sets, Christmas tree decorations, bird houses, boxes and more by Arvella of Medford Wisconsin.
Catalina Crafters Arts & Crafts Shows
Craft Shows Tucson Arizona Family Festivals Carnival Entertainment Fundraising Music Expositions Southwest
DLTK's Printable Crafts for Kids: Big Bird
Home Search BIG BIRD CRAFT Big Bird is made with a toilet paper tube, a printer, a piece of paper, some crayons, scissors and glue. I always prefer to use a heavy paper...
Traditional Rug Hooking Wool, Arts, Supplies and Workshops - Mira Rugs
The place to order the finest Mira River Rugs Hand dyed rug hooking wool or sign up for a traditional rug hooking class. We also have patterns, kits and many other arts and craft supplies...
Cindy's Craft Coop
group of crafters and artists in Olean, NY who display for sale homemade creations...
DLTK's Blue's Clues Section
Home Search DLTK's Crafts for Kids Blue's Clues Activities Shop for Blues Clues at Nick.com U.S. Residents Only Blue's Clues Cake Including template Blue's Clues Coloring Pages Blue's Clues Crafts
Earth, Hand and Fire Pottery
award winning pottery available at local craft fairs, shops and galleries.
Connecticut River Artisans Cooperative
Artisans of Chester - We are unique Connecticut River Valley Artists with rare talented forms of juried art crafts, here online and in our Chester, CT gallery. We specialize in paintings...
Craft World
BusinessApproved Gobbler's Bend Natural Wood Hiking and Walking Sticks Home About Unique Sticks Products Finished Sticks Plain Sticks Contact Outdoor Wood Products * Hiking Sticks, Poles, Staffs
Country Cottage Crafts
http://www.countrycottagecrafts.com
We offer beautiful hand made and painted pottery by Mary Alice Hadley Pottery for all to enjoy. Along with the beautiful angels of the Susan Lordi Marker Willow Tree Angels collection.
The Broken Mold
http://www.brokenmold.com
Broken Mold Promotions has been producing quality Arts & Crafts shows throughout Florida for over 12 years. Some of the more popular shows include Riverwalk in Ft. Lauderdale, Art at the Mission...
Health Craft
http://www.healthcraft.com
Health Craft Stainless Steel 7 Ply Cookware retains valuable nutrients and food flavor. The highest quality in greaseless and waterless cooking.
Native Winds Gift Gallery Craft Supply 1152 Koko Head Avenue, #202 Honolulu, Hawaii 96816 (808)734-8018 Or send us an email message. OPEN 7 DAYS MON - SAT 10 am to 6 pm SUN 12 pm to 4 pm...
Christmas Crossroads
http://www.christmascrossroads.com
One of Chicagoland's largest Christmas craft shows
House of White Birches
http://www.whitebirches.com
Publishing and mail-order company serving consumers around the world with products in the areas of crafts, crochet, knitting, plastic canvas, quilting, sewing and cooking.
Mid-West Correct Craft, Inc.
http://www.nautique.com
The largest authorized factory warehouse for Nautiques by Correct Craft located in Angola, IN providing dealers with Ski Nautiques, parts, and service.
Little Cousin Jasper Festival, Inc.
26th Annual Little Cousin Jasper Festival - Crafts, food, and Activities. Fun for the whole family.
G & J Enterprises
Specializing in Custom Lamp Kits for the Professional Crafter We offer a wide variety of lamp kits for craft applications, including Basket Lamps, Canning Jar Lamps, and Birdhouse Lamps.
Haan Crafts Corp.
Stuffed Animals Plush Pillows and Balls Clothing Outdoor Series Woven Pillows Miscellaneous Kits Fabric, Notions and Fun Sewing Kits Made Easy Home| View Cart| ?
KENTUCKY EMPORIUM Fine Kentucky food and crafts since 1998 Kentucky Emporium is proud to offer a fine selection of Kentucky-made marinades, sauces, candy and more. Looking for something different?
*Note : All these listed websites were crawled by Web Data Extractor (version 5.0) or were directly submited by people through add url form.